All shows take place on the Kaufman Astoria Studios backlot on 36th St. @ 35th Ave. in Astoria. Showtimes are subject to change; the Backlot Festival is a rain or shine event!
---
OPENING CEREMONY
2:30 pm
FOGO AZUL
Join the women of Astoria's own Fogo Azul as they get the party started right.
---
3:00 pm
OKAMOTO STUDIO
The ice sculptors of New York's fabulous Okamoto Studio will wow you with their chilly skills.
---
FESTIVAL CENTERPIECE
4:00 pm
The First-ever
QUEENS MUTT SHOW
Underdogs become Top Dogs in this inaugural running of the Queens Mutt Show, crowning the Best Mutt in Queens (being that dog you'd most want to have a beer with….)
The Queens Mutt Show is a Co-Presentation with Chateau Le Woof, with all proceeds raised benefitting Animal Cares Centers of New York.
All dogs welcome! However, we must cap registration at 35 pets. To register your dog, click HERE.
---
5:30 pm
KAZ&SAKAI
Just a couple of Japanese guys playing Ukulele-inflected Brazillian Samba music, singing punk-rock songs about living in New York City…
---
CLOSING CEREMONY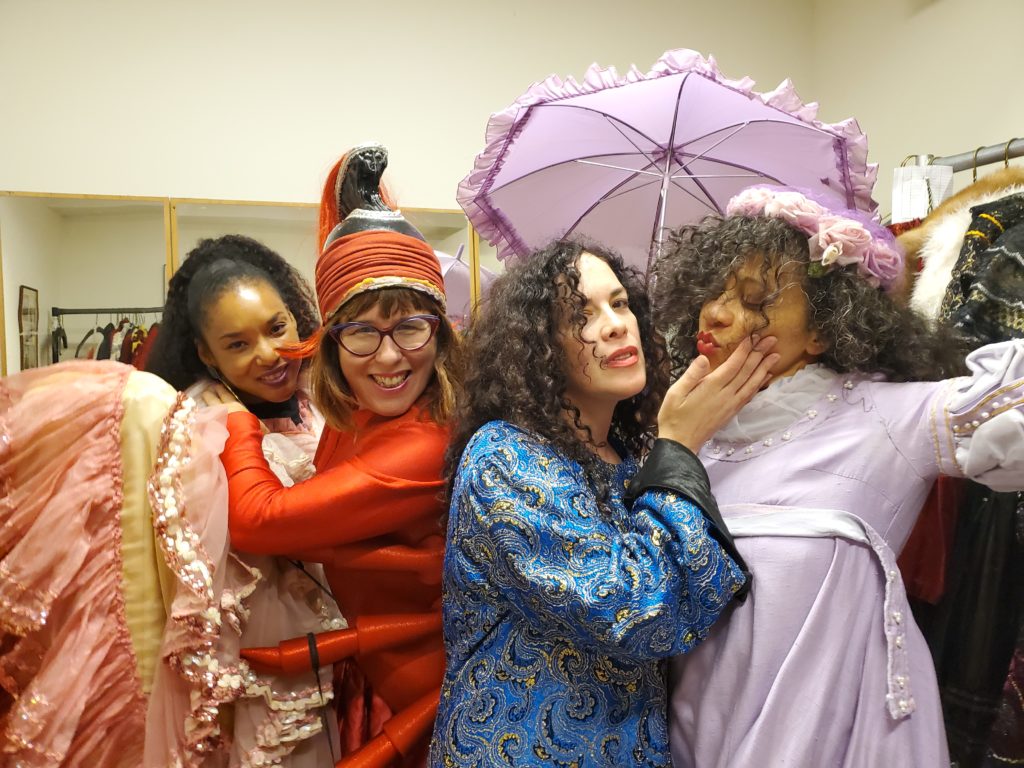 A performative, re-imagined fashion show presenting costumed performers in various surreal situations using costumes on loan from the fabulous TDF Costume Collection to create "living pictures" on the Backlot. By show's end, these revolving tableaux break out of frame, into a raucous procession, a people's parade where performers and festival attendants are united in merrymaking.
---
OTHER ACTIVITIES ON THE BACKLOT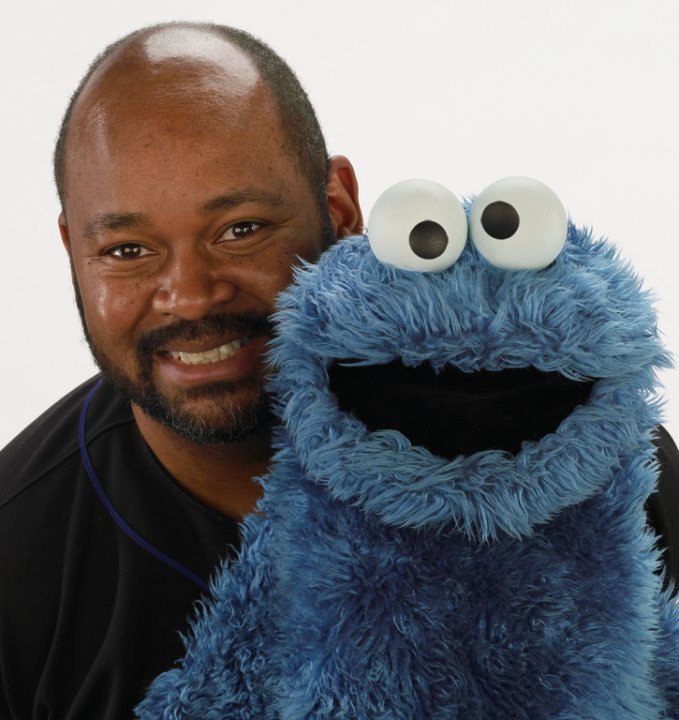 A Special Day, with
LOUIS HENRY MITCHELL
The Sesame Workshop's own Creative Director of Character Design, Louis Henry Mitchell does live portraits of some of his best friends from Sesame Street, right here on our street! Join Mr. Mitchell, alongside a special photo-op with characters from Sesame Street.
3 – 6pm
---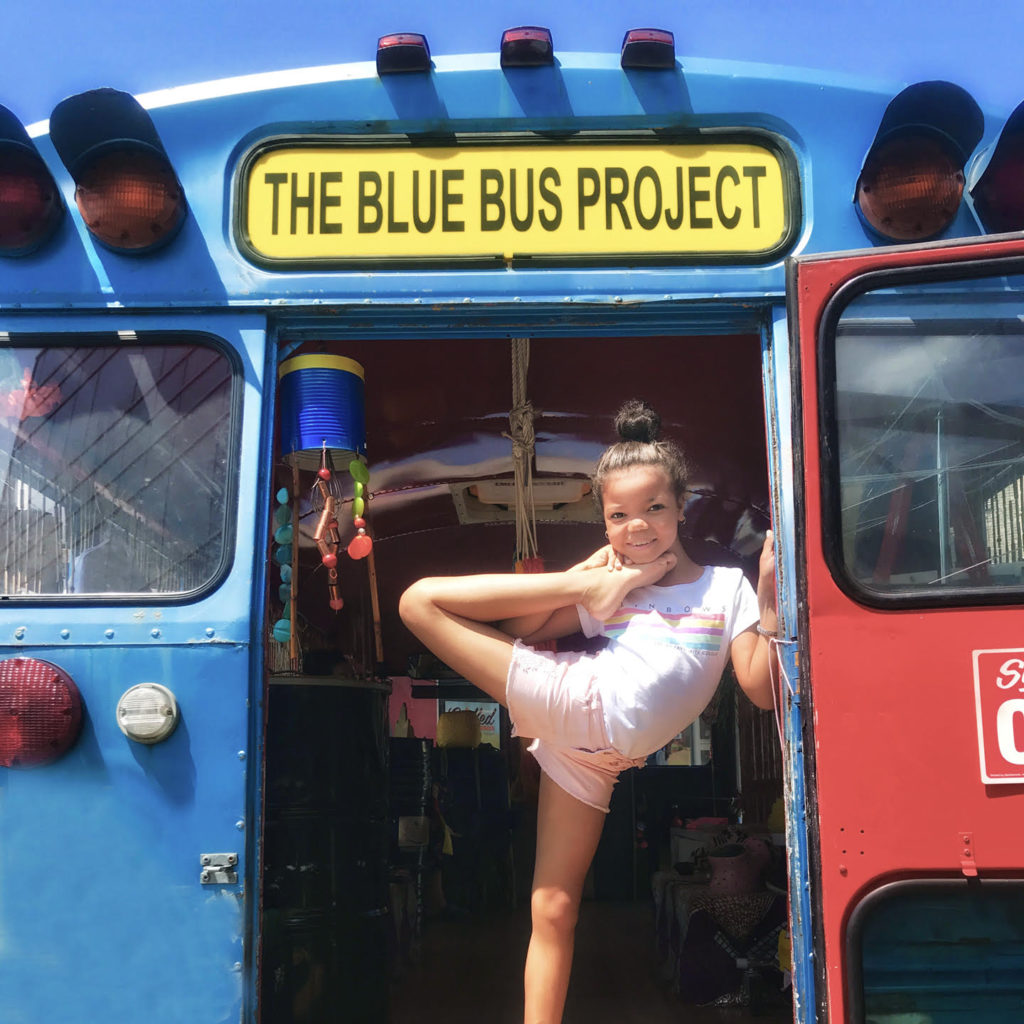 Moving Image Workshop, w/
The BLUE BUS PROJECT
The Blue Bus Project will host moving image workshops for children and adults to learn how to create video art shorts, in collaboration with media educators from the Museum of the Moving Image.
2:30-4:30pm
---
---
Davi Leventhal's
FUXICO PROJECT
Brazilian artist and current QCA Airport Resident Davi Leventhal brings his social-practice art project to the Backlot Festival, where participants are invited to join him and fellow artist Anna Pillow in creating these small decorative fabric flowers.
4:30-6:30pm
---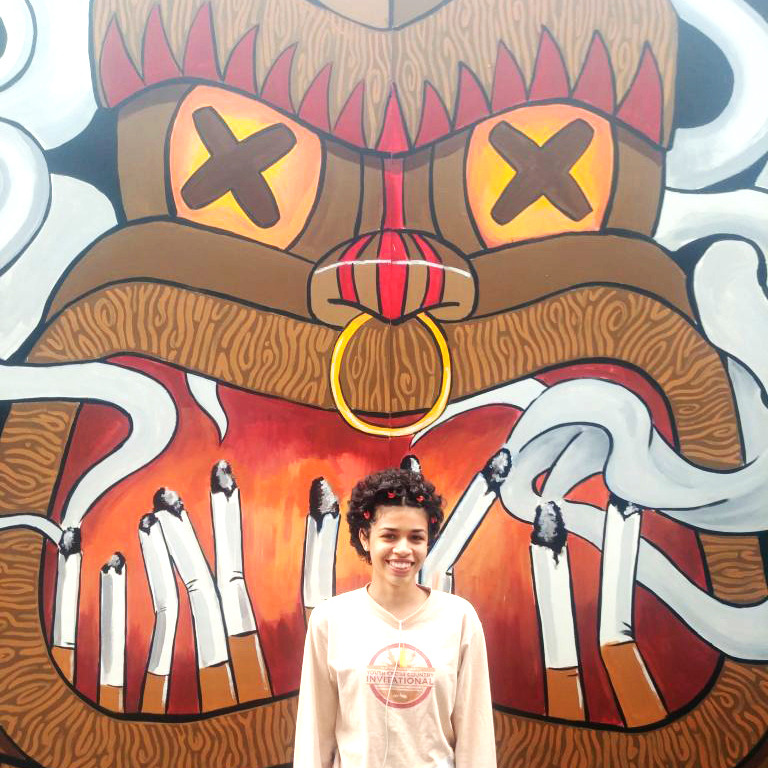 FSSA's
EASEMENT MURAL PROJECT
Come admire the work of visual arts students from the Frank Sinatra School of the Arts on our own Easement Artspace. Featuring over a dozen murals created under the direction of reknown street artist Lady Pink, this installation is an immersive, imaginative wonderland.
3-6pm
---
+ MADE-in-QUEENS CRAFT MARKET
A curated craft market presented in collaboration with the Made-in-Queens initiative of the Queens Economic Development Corporation.
Featuring BRIGHT&BLUE DESIGNS, CHANCES EFP, LOVUNA, PAIGE'S CANDLE CO, R+D DESIGNS, REVERENCE NATURE, SD SAUCES, SINGLEBAKED SWEETS, SMOOTHPOPS,
+ Guest Vendor: HELLGATE FARMS
+ SNAQ-LOT @ THE BACKLOT
A mouth-watering sampling of some of the borough's best culinary treats, as curated by the "Food King of Queens," Mr. Joe DiStefano.
Featuring: MOTHERSHIP MEAT CO. ,PAPA'S KITCHEN TASTE OF SURABAYA TEA & MILK, YUMMYTUMMY ASIAN BISTRO
+ SINGLECUT BEERGARDEN
Join Astoria brewers SINGLECUT for a pop-up beergarden. 21+ with ID.
+ BUBBLE MASTER GABE
Queens' pre-eminent Soap-bubble king, Gabe Gross, wows the masses.
+ BANNERS BY LAPINSKI
Fabric artist Sarah Lapinski's colorful cloth banners enliven the festival grounds.